About Shit My Dad Says
Shit My Dad Says (aka $#*! My Dad Says, Bleep My Dad Says) is a CBS sitcom premiering in fall 2010, based on the Twitter feed Shit My Dad Says, created by Justin Halpern and consisting of quotes from his father Sam.
The series follows Ed Goodson (played by William Shatner) and his son Henry (Jonathan Sadowski) who has recently moved back in with them. The series also features Henry's brother Vince (Will Sasso) and his wife Bonnie (Nicole Sullivan).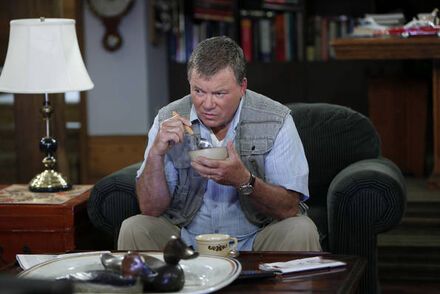 Create blog post
Blogs
Well, we're just getting started, but we're looking forward to the sitcom version of everyone's favorite Twitter feed, starring Star Trek's William Shatner. While we wait for the show to begin, feel …

Read more >
See more >
Ad blocker interference detected!
Wikia is a free-to-use site that makes money from advertising. We have a modified experience for viewers using ad blockers

Wikia is not accessible if you've made further modifications. Remove the custom ad blocker rule(s) and the page will load as expected.